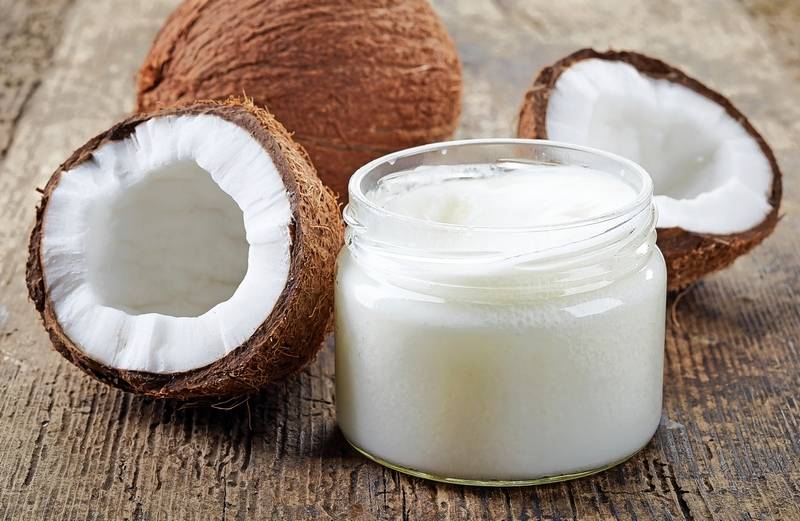 Coconut oil is antibacterial and antimicrobial, which means it inhibits the growth and/or kills microorganisms.  If you have dry skin coconut oil is a great moisturizer.  If you have oily skin coconut oil is also a great moisturizer.  It actually helps regulate sebum production (be careful not to use it too much as it can actually inhibit oil production too much).  Coconut oil can reduce the risk of bacterial infections worsening acne. It contains lauric acid, which acts as a antibacterial agent.  Another substance that contains such a high amount of lauric acid is that liquid gold, breast milk.  Some people do have adverse reactions to coconut oil, so always to a patch test and if you have any issues discontinue use, but don't fret there are many other oils out there just as great that will work with your unique skin.
Coconut oil is also great for your hair, when used correctly.  Not every hair type likes coconut oil and a little goes a long way, so again you will have to experiment to see if this oil works for you.  Its actually best to mix with other beneficial oils and not use on a daily basis, especially if you have protein rich hair.
And lastly, you can eat coconut oil.  Its yummy and has amazing benefits, such as weight loss, curbs appetite and cravings, improves digestion, memory, and concentration, wards off neurodegenerative disorders, etc.  I could go on and on.  A quick google search will reveal even more benefits of eating a spoonful of coconut oil a day.